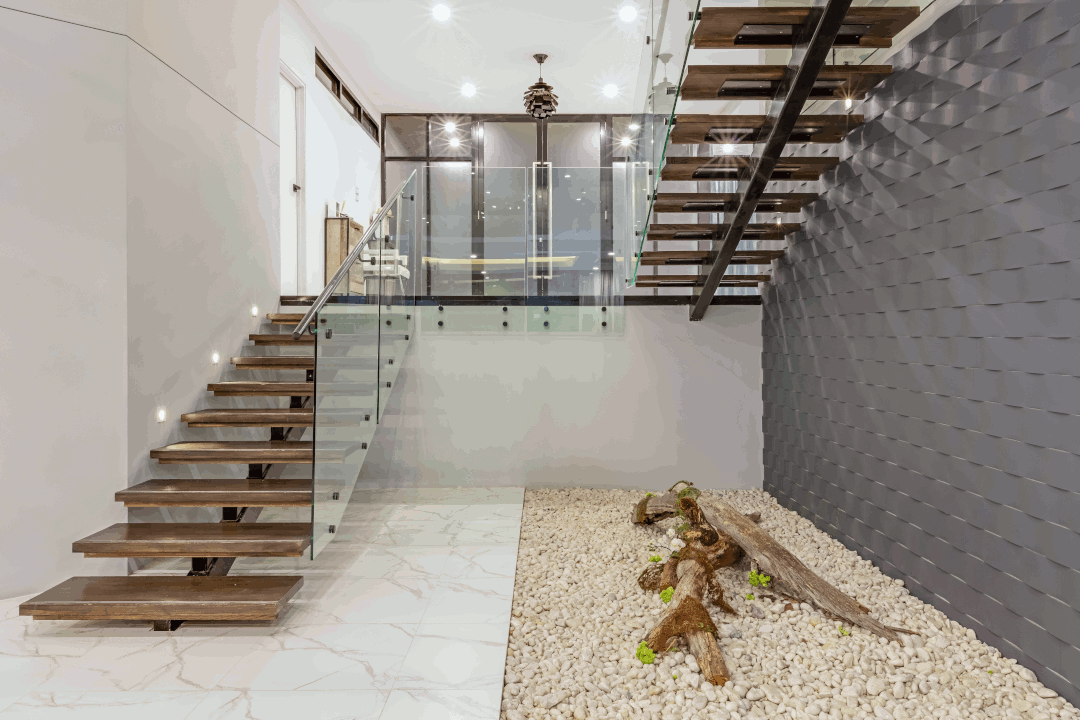 A very popular aesthetic, industrial-inspired architecture has pervaded Sydney's residential designs in recent years, but achieving this modern style without sacrificing warmth and a welcoming atmosphere is a difficult balance. Sally O'Brien speaks with Kon Kyselov, the director of Evolve Building and Development, about simple ways to overcome this challenge and how to successfully recreate this contemporary design trend in your own home.
Tell us a little about Evolve Building and Development and the type of services it offers:
KK: Evolve Building and Development is a boutique residential custom-design building firm that offers personalised building services from design to
development. The company's focus is not only to build the client's dream home, but to create a relationship that allows the client to have greater creative control over the final result of their home.
What building materials and design elements are characteristic of a modern industrial-style home?
Modern industrial design is a mix of raw elements alongside natural, aged materials. This includes combinations of steel, concrete, glass, iron and stone, tastefully blended with aged timber beams, greenery and large, open spaces enhancing the unique structural features of the architecture. There is an ever-growing trend in Sydney to redevelop and recycle products and showcase these elements as features of the home, allowing the home to become the artwork itself. It provides homeowners with the ability to develop a home that is personal and timeless.
How can homeowners achieve a harmonious balance between cool industrial tones and warmer elements in their home?
Start small and add slowly. Ensure you add both hard and soft textures and refrain from using just one finish. A great rule is for every hard surface you have, add a soft item. This allows your eyes to find excitement in every area of the home. Don't be afraid to add pops of colour; a great option is adding bright-coloured cushions that you can change each season for a fresh, new feel.
In creating a modern industrial-style home, where did you look for inspiration?
Antique timber yards have been a favourite of mine; spending time going through 200-year-old bridge beams always sparks inspiration. I also visit art galleries, museums and historical warehouses. Recently, I visited Paris where I was inspired by the older-style hotels that had a mixture of exposed 400-year-old brick walls, blended with modern glass and steel structures.
What are your main tips for readers wanting to achieve an industrial-inspired interior?
Allow your design to do the talking. Don't solely rely on great finishes, ensure that your design creates unique lines that spark interest, and when it comes to finishes, don't over do it. Keep it simple and within a similar colour palette; you can add colour as a highlight. Ensure as you walk through the home, your finishes are telling a story with colour and texture. Expose the structure and use it as your main feature.
People often associate industrial styling with being cold or clinical. What can homeowners do to inject personality and warmth into their home's interiors and exteriors?
There are plenty of ways to add warmth into your home; adding pops of colour is a strong one. Add large plush rugs to create warmth, and include a gas, ethanol or wood fireplace as part of your design. Timber also adds warmth and can be included by installing exposed beams or custom-built timber cabinetry. A greenwall, hanging plants or large ficus adds brightness, while warm-toned pendant lights and lamps create a welcoming aesthetic. Using soft furnishings such as a velvet lounge or cushions can also create an inviting atmosphere.
What contemporary design trends do you anticipate seeing more of in the coming year?
The use of composite cladding is becoming more popular. Internally, there is a shift from using standard grey finishes towards Hamptons-style designs mixed with industrial elements. Kitchens are becoming more traditional, returning to muted colours, pops of greenery and large features of rustic timber. Bathrooms are a mixture of both classical and modern, perfectly balanced by the use of clean lines and black accents.
Images courtesy of Evolve Building and Development