THE NEW FIXATION ON HOME AUTOMATION
Over the last few years, automated technology has found its way into homes across the world. These days, home automation's many comforts and little luxuries have become far more accessible and popular, whether you're after the convenience factor or simply wish to bolster the entertainment value of your home. Here, Kirrily Ireland chats with Jarrod Carter, director of Connected Audio Visual, to explore how technology is serving people like it never has before.
Written by Kirrily Ireland.
With the common use of internet and smart phones, home automation has become increasingly accessible to all. "Any home can be smart," Carter says, "whether it's a new construction or decades old. You don't have to be tech savvy because the platform we use is simple, user-friendly and reliable."
Whether you're a tech novice or you feel at ease installing the odd electronic or two, Carter advises that "you do need to use an experienced and reliable automation specialist". Once the more technical components are installed by an expert, the rest is over to you. Having your home fully automated so that you can switch on your lights, television and other appliances remotely, set up timers and schedule these to suit your day-to-day needs, are fantastic ways to take full advantage of what home automation can offer.
HOW CONVENIENT
One of the main appeals of home automation is the unmatched level of convenience it provides homeowners. "The convenience factor is enormous," Carter agrees. "Life gets busy, but when your home's technology is connected into one simple-to-use system, it helps take away some of those little daily stresses."
After investing in a few automated systems, gone will be the days of getting up to switch on every lamp or light in the living room as you watch TV, or poke around for the remote – sometimes even more than one – to get the TV screen and sound working to your liking. With home automation, you can "use one remote that controls all the audio-video equipment, along with lights, music, temperature, blinds [and more]".
"The remote is aesthetically pleasing and has an intuitive button layout as well as a touchscreen, which can be customized with all your favourite apps," Carter explains. "This user interface is the same on your smart device, in-wall touch screen and TV screens." This means oftentimes no remote is necessary at all – everything can be controlled using the smart phone you're already familiar with operating.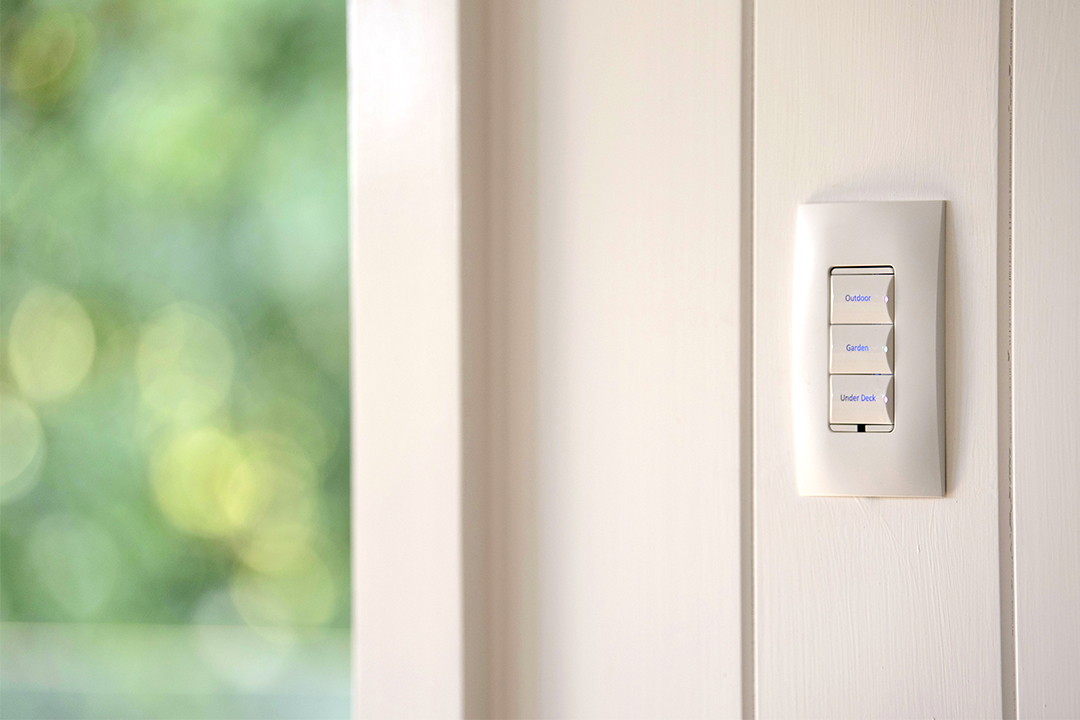 Home automation is more than just a glorified do-it-all remote control. It's all about how you get your home to listen to you and your changing needs throughout the day, which merely requires setting up a few quick commands to follow a routine. Carter elaborates, "We also like to program events for our clients to turn on automatically at a certain time, for example you can wake up in the morning to a preheated, pre-lit bathroom with your favourite music playing. Or arrive home from work with your house at the perfect temperature, streaming your favourite music." The futuristic house of your imagination can very well become a reality.
Beyond these more glamourous features, home automation's true convenience comes from the added security it brings. "A smart home also makes your home safer," Carter affirms. Any homeowner would find it reassuring to be "able to control [their] home while [they] are not there, to check in on the locks, cameras and garage doors from across the street or across the globe".
Best of all, "you can integrate existing equipment with [Connected Audio Visual's] automation controllers and platform", meaning not only will the addition of home automation improve your lifestyle, but attaining this luxury won't cause you any added inconvenience.
A NIFTY NETWORK
Considering the incredible benefits home automation offers, you might be wondering how it all works – and the clue lies in the name of the very company Carter directs. Technological systems are all connected through the home's Wi-Fi, creating a network of sorts. For instance, "automated lighting allows you to manage your entire network of lights with one controller, and to tailor lighting scenes and schedules that fit your lifestyle … One button turns off all the lights at night or on your way out of the house or [you can] set up schedules where you don't have to press a button at all".
Another exciting use of these networks is multi-room audio, which connects speakers across multiple rooms in the house so that everyone can listen to either the same song whether they're in their bedroom, hanging in the study or sitting in the lounge room; or different songs at once, split between each room. "If you have family and friends over, you may want a particular genre of music playing in the backyard and then something different playing in the games room," Carter says. "With smart home audio integration, that can all be possible with the touch of a button from your control app or smart device."
LET ME ENTERTAIN YOU
If a home theatre is in your sights, home automation might just be the thing to enhance your movie-watching experience. "We create custom automated scenes for our clients, so one touch of a button creates the perfect cinema environment," Carter explains. "For example, 'play movie' scene will unroll the projector screen, power up the sound system, automatically adjust the volume to your preferred setting and dim the lights as the movie begins." Likewise, when the movie has finished, a simple press of a button will shut everything down. It can't get any easier, or more impressive, than that.
This is just one example of how home automation can do all the work for you to take a normal home experience – such as watching a movie, cooking a meal or getting ready for bed – to the next level. For Carter, this is only the beginning. "Right now, smart home technology is better than ever, and it will continue to improve and evolve. I believe all homes in the future will be automated as we move towards a focus on homes being more energy efficient, secure and more relaxing to spend time in."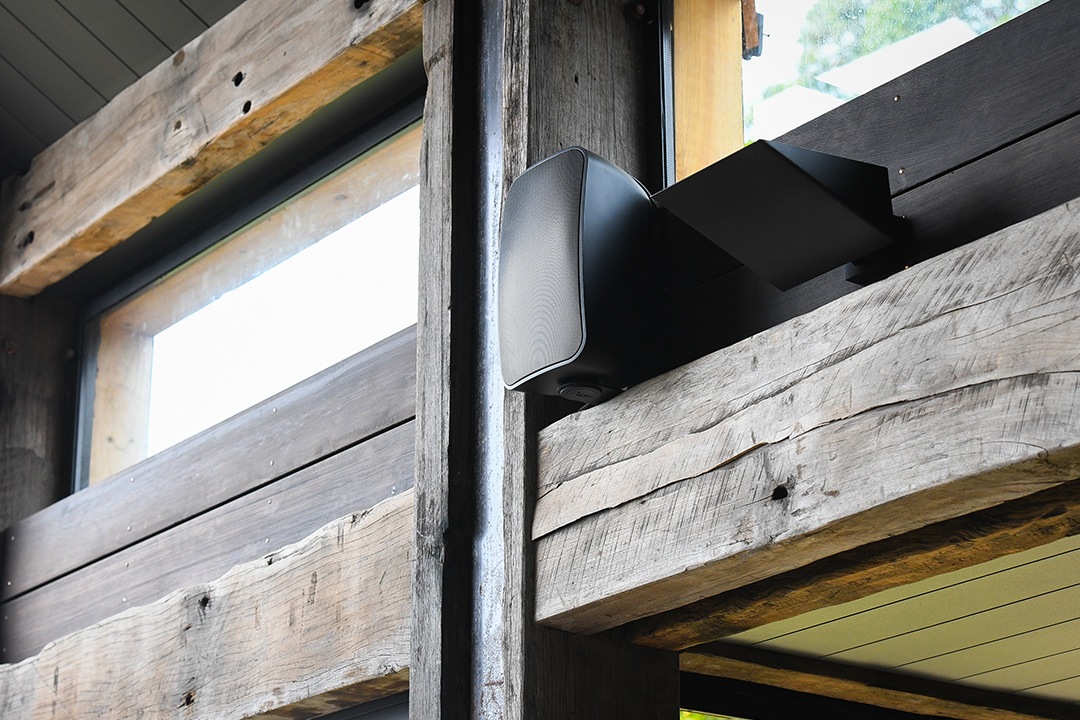 Images courtesy of Connected Audio Visual